Connect with representatives from educational institutions who can answer your questions about their school, its programs of study, and how to apply.
Registration is required.
 You may register for this event on 
Experience York 
(you will be able to sign in using your Passport York and register for appointments and events on the system).
Please Note: Profiles are submitted by organizations qualifying their own activities in their own words. Claims and opinions expressed are not necessarily those of the Career Centre or York University.
Upcoming Educator Information Sessions
Feb
27
Thu
Educator Information Session: Canada Law From Abroad

@ 014 Junior Common Room, McLaughlin College
Feb 27 @ 11:30 am – 1:00 pm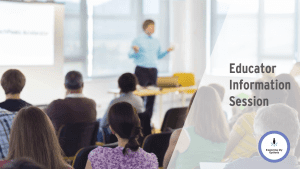 Canada Law From Abroad provides free expert assistance for Canadian students looking to apply to top tier UK law schools. High school graduates and university/college students can enroll in three-year LLB degree programs, while University graduates qualify for two-year "accelerated" LLB degree programs.
Follow your LLB with a 12-month LLM to boost your employability! Students with relevant degrees are also eligible for one-year graduate level LLM degree programs and become legal specialists for multi-disciplinary careers in governments, NGOs and consultancies. To learn more, visit our website and speak to our experienced advisors: http://canadalawfromabroad.com/