Duron Ontario Ltd.
Please note: Not all employers provide information about their positions and application processes. Learn more about this during the fair.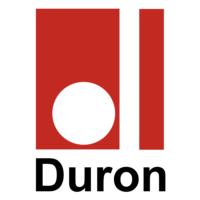 GENERAL CONTRACTING AND TRADE CONTRACTORS SINCE 1959 INDUSTRY LEADERS IN BUILDING REHABILITATION, CONCRETE FINISHING, WATERPROOFING, EPOXY, AND MASTIC ASPHALT
Website: https://www.duron.ca/
Types of positions:
New Graduate, Summer, Internship, Bilingual (French/English)
Recruiting for:
Project Manager
Project Coordinator
Site Supervisor
Project Estimator
Related programs of study:
Engineering
Do you hire Masters/PhD students for these positions?
Yes
Do you hire International students for these positions?
Yes