Sun Life
Please note: Not all employers provide information about their positions and application processes. Learn more about this during the fair.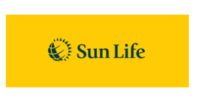 Our purpose is to help people achieve lifetime financial security and live healthier lives. Sun Life is your best partner for benefits. You can rely on our broad portfolio of products and services, including Group and Voluntary Life, Disability, Absence, Dental & Vision, Supplemental Health and Stop-Loss insurance. Whether you have 2 or 25,000 employees, we have the expertise to deliver a specialized solution for your organization.
Website: http://www.sunlife.ca/liping.he
Types of positions:
New Graduate
Recruiting for:
Financial Advisor
Related programs of study:
Financial, MBA
Do you hire Masters/PhD students for these positions?
Yes
Do you hire International students for these positions?
Yes