GroupHEALTH
Please note: Not all employers provide information about their positions and application processes. Learn more about this during the fair.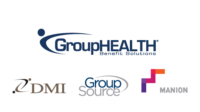 We're developing the next generation market disruptors; we're transforming the Canadian benefits sector through our diverse high-skill, high-volume, and high-reward teams. We offer comprehensive benefits packages, hybrid and flexible working arrangements, Happy Friday programs, comfortable compensation, monthly celebration days, yoga days, and more!
Website: https://www.grouphealth.ca/
Types of positions:
New Graduate, Bilingual (French/English)
Recruiting for:
Finance, Accounting, Client Experience, Case Managers, Bilingual Case Managers, Bilingual Client Experience, Account Managers, Sales, Administration
Related programs of study:
Business', French Studies, Arts
Do you hire Masters/PhD students for these positions?
Yes
Do you hire International students for these positions?
Yes