Techtronic Industries Canada Inc.
Please note: Not all employers provide information about their positions and application processes. Learn more about this during the fair.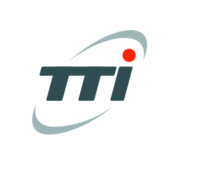 TTI is a world-class leader in design, manufacturing, and marketing of power tools, outdoor power equipment, and floorcare products, as well as hand tools and accessories. Our industry-leading Milwaukee brand offers innovative heavy-duty power tools, accessories, and hand tools that are transforming how we work by delivering quality products with exceptional durability. Our dedication to company-wide innovation has led to our cordless leadership position across all product categories. We are fast, nimble, and aggressive, constantly striving to "raise the bar" in everything we set out to do, and actively encouraging those qualities in every one of our employees.
Website: https://tticareers.ca/
Types of positions:
New Graduate, Summer, Internship, Bilingual (French/English)
Recruiting for:
Field Sales Representative
Brand Marketing Representative
Related programs of study:
Finance
Accounting
Marketing
Sales
Commerce
Consulting
HR
Do you hire Masters/PhD students for these positions?
No
Do you hire International students for these positions?
Yes