When:
February 5, 2021 @ 10:00 am – 4:15 pm
2021-02-05T10:00:00-05:00
2021-02-05T16:15:00-05:00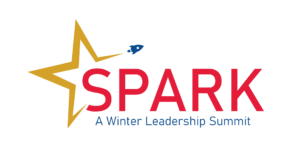 The Winter Leadership Summit is specifically designed to SPARK the leadership potential of both continuing students and those who are graduating. With multiple sessions to choose from, our hope is that participants come away from the day feeling confident in their ability to transition successfully into a new year, a new job, or whatever opportunities best align with their interests.
Bolster your learning while engaging with other students, faculty, and professional staff. Launch into your future!
Date: Friday, Febraury 5,2021
Time: 10 AM - 4:15 PM
Location: Zoom
Registration Deadline: Wednesday, February 3, at 12PM
If you have any questions or concerns please contact Urshian Khalid by email at urshkhal@yorku.ca
Registration is required click here for registration link
Agenda
10:00 AM - 10:10 AM:- Welcome
10:10 AM - 10:50 AM:- Keynote: Maneesha Gupta(JD'17), Lawyer & Speaker
10:50 AM - 11:00 AM:- BREAK
11:00 AM - 11:50 AM:- Concurrent Session 1
How To Market Yourself In A Digital World
Personality & Career Choice
Job Search and Network Strategies
11:50 AM - 12:10 PM:- LUNCH
12:10 PM - 12:55 PM:- Almuni Speed-Mentoring Session(Lunch & Learn)
1:00 PM - 1:50 PM:- Concurrent Session 2
How To Manage a Team in an Online World
What Can I Do With MY Degree?
1:50 PM - 2:00 PM:- BREAK
2:00 PM - 2:50 PM:- Concurrent Session 3
How To Effectively Use LinkedIn
Leveraging Your Experience On LinkedIn: How To Land Your Next Interview
2:50 PM - 3:00 PM:- BREAK
3:00 PM - 3:50 PM:- Concurrent Session 4
Setting Healthy Boundaries During A Pandemic: The New "Self-Care"
Interview Preparation