When:
October 28, 2020 @ 1:00 pm – 2:00 pm
2020-10-28T13:00:00-04:00
2020-10-28T14:00:00-04:00
Alumni Career Chats
Alumni Career Chats are designed to assist York students and new graduates in making connections, building their professional network, and gaining industry insights.
Shaunak Ramaiya
Learning Consultant at Ontario Public Service
Bachelor of Commerce, LAPS, 2017, York University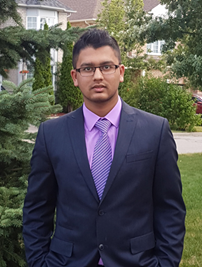 Alumni Bio
Like most of you reading this, I was a student for 15+ years of my life. I also played sports for the majority of my life. Think about all the different teachers and coaches I was exposed to - the good ones and the bad ones! This is what sparked my career interest - to develop talent. I work in Learning and Development (HR Department) and my goal is to accelerate the skills and careers of high potential employees.
During the session Alumni will share:
Their personal career paths;
How their university education is relevant to their particular position;
The realities of sectors they work in;
Tips and Strategies for entering the sector;
Opportunities within their fields;
Resources for connecting with professionals in that field.
Registration is required. Click here to register on Experience York.